Board of Education
7 days ago
School Board of Distinction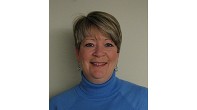 Candler County Schools


210 S College St


Metter, GA 30439-1802


Phone: 912.685.5713


Fax: 912.685.3068




School Board of Distinction
Candler County Board Of Education was one of 15 Georgia school boards to be awarded the Georgia School Board Association's "School Board of Distinction" at the Georgia School Board's Association/Georgia School Superintendents Association Annual Conference held in Atlanta Nov. 30-Dec. 1.
In addition to verifying compliance with GSBA's Standards for Local Boards of Education, the Candler County Board of Education provided documentation in the following key areas:
• Must be in compliance with GSBA Standards for Local Boards of Education.
• Must implement the GSBA Board/Leadership Team Self Assessment Checklist.
• Must formalize the superintendent evaluation incorporating district goals.
• A web link to the local district's policy manual that is posted to the Internet.
• A copy of, or a web link to, the board's goal setting model and listing of the district's goals.
• A web link to postings of monthly board meeting agendas.
• A stated plan to integrate technology at the governance level of the local district.
The Standards for Local Boards of Education is a voluntary program of the Georgia School Boards Association. It sets benchmarks of organizational structure and governance objectives for local boards of education that wish to participate in the program.
Details on the Standards are available on GSBA's website: www.gsba.com. GSBA is a voluntary association of Georgia's 180 local boards of education. It provides programs, training and services to assist boards in governing local school systems.