Access Virtual Desktop
Information Systems Help
Innovative Learning Center Request Form
LEAVE REQUEST FORMS
To request personal, jury duty or vacation leave (if applicable) please click HERE.
Staff Email
Candler County School District employees may check their email account here. Email accounts are for work-related purposes only. All email content is property of C.C.S.D., logged and subject to review at any time.
Soft Docs On Demand
View paychecks, W-4s, W-2s, and other important documents. Login required.
PowerSchool Administration

This PowerSchool login is used by Administrators and office staff to view and manage student data.
PowerSchool Teacher

This PowerSchool login is used by teachers to take attendance.
Safari Montage
Georgia Department of Education

My Georgia Department of Education login.
C.T.A.E. Resource Network
The CTAE Resource Network, Inc. is a non-profit Consortium of Georgia Public Schools.
Interactive Whiteboard Resources
Smartboard Resources (These links allow you to download files designed for use with the Smart Notebook software.)
http://www.eduscapes.com/sessions/smartboard
http://education.smarttech.com/ste/en-US/Ed+Resource
Mimio Resources (This link allows you to download files designed to use with the Mimio Studio software)
http://www.mimio.com/solutions/education/lessons/index.php
Promethean Resources (This link allows you to download files designed to use with the ActivStudio software)
http://www.prometheanplanet.com/server.php?show=nav.1128
Please remember that it does not matter what type of interactive device you have (SmartBoard, Mimio, Polyvision, etc.) you need only the software to run any of these programs.
This link offers Flash files that work in conjunction with interactive boards: http://eduscapes.com/flash/explore.htm
iRM - GA CRCT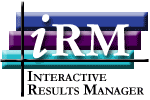 Login to take CRCT tests.
PDExpress
Login used to view district course offerings and view transcipt of PLUs earned.
Renaissance Place
This link will access Accelerated Reader, STAR Reading, Accelerated Math, STAR Math.

SEMSNet

This is used by Special Education staff to view and manage IEPs.
System-Wide Telephone Extensions
Minor Work Permit
Click here to fill out and submit a Minor Work Permit.
Classworks Login
Elluminate Sessions
Use this link to attend Elluminate Webinars

Travel Expenses Reimbursement Form
You must have Microsoft Excel installed on your computer in order to open this file.
You will be prompted to "Open" or "Save". Click "Open".
You must have Adobe Reader installed on your computer in order to open these files below.
State of Georgia Certificate of Exemption of Local/Motel Excise Tax
Motivating Students
UGA Cooperative Extension Family and Consumer Sciences
This site contains non-biased, research-based information concerning; Families, Nutrition, Parenting Skills, Positive Development, and much more. There are free ready to print publications available for your convenience. Programming is available through the Candler County Cooperative Extension.
Contact Information
Marnie A. Dekle
Candler County Family and Consumer Sciences Agent
University of Georgia Cooperative Extension
1075 E. Hiawatha Street, Suite B
Metter, GA 30439
(912) 685-2408
email: Marnie@UGA.edu
The Reading Center